Pools very close to the sky
with a magic view of the Dolomites
Our water world
Swim close to the sky. For relaxation or physical exercise. At the Tratterhof you can choose from a wide variety of pools.
They are heated all year round and impress with their optimal water quality. The water meets the highest standards. This is ensured by a thorough treatment based on common salt and the removal of all odours, colours and flavours thanks to an activated carbon filter.
Wellness water in a class of its own
Crystal-clear pleasure
No chlorine is used. The eyes don't burn when swimming, the water feels great, the bathing experience is gentle on the eyes and skin thanks to the perfected filtration technology.
Infinity Sky Sports Pool
Adults Only Area
At 1.500 metres
With its 20 m x 7.5 m, this pool is designed for active guests who want to start exercising before breakfast or round off a day of hiking and skiing with a few lengths in the late afternoon. The view of the Dolomites is an impressive motivation for beneficial exercise.
Many guests even spend the whole day at the pool and can't get enough of the endless view.
Tip: Swim towards the sunrise early in the morning or watch the sun disappear into the Pfunderer mountains west of the pool in the evening. In any case, a unique experience. The Dolomites are your constant companion in the south.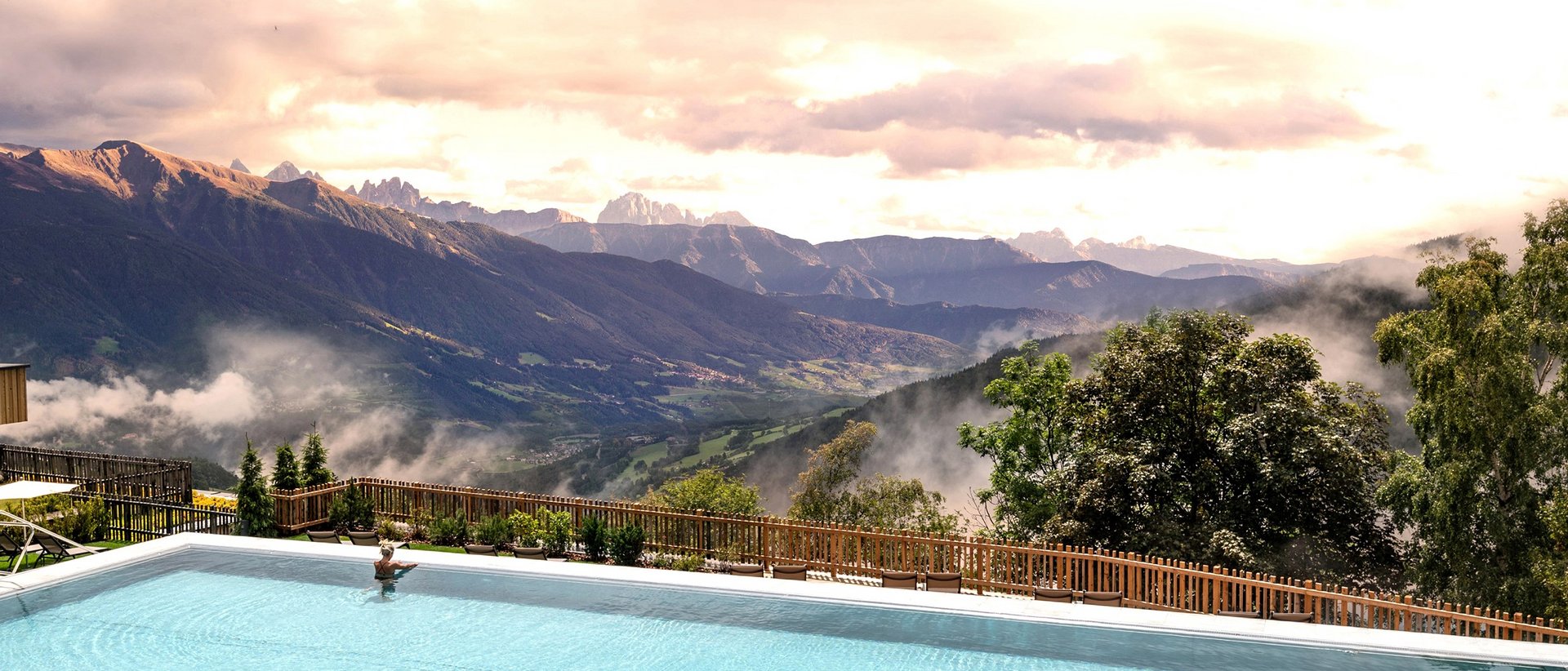 Panorama whirlpool and ice pool
Nude area
At 1.500 metres
Our panoramic whirlpool is located directly in the part of the Monte Silva Mountain Spa that has its heart in the show sauna with its show infusions.
Sauna lovers will find the most immediate cooling in the ice pool with waterfall, while the view of Bressanone and the Dolomites leaves deep impressions.
This part of the spa world is nude area.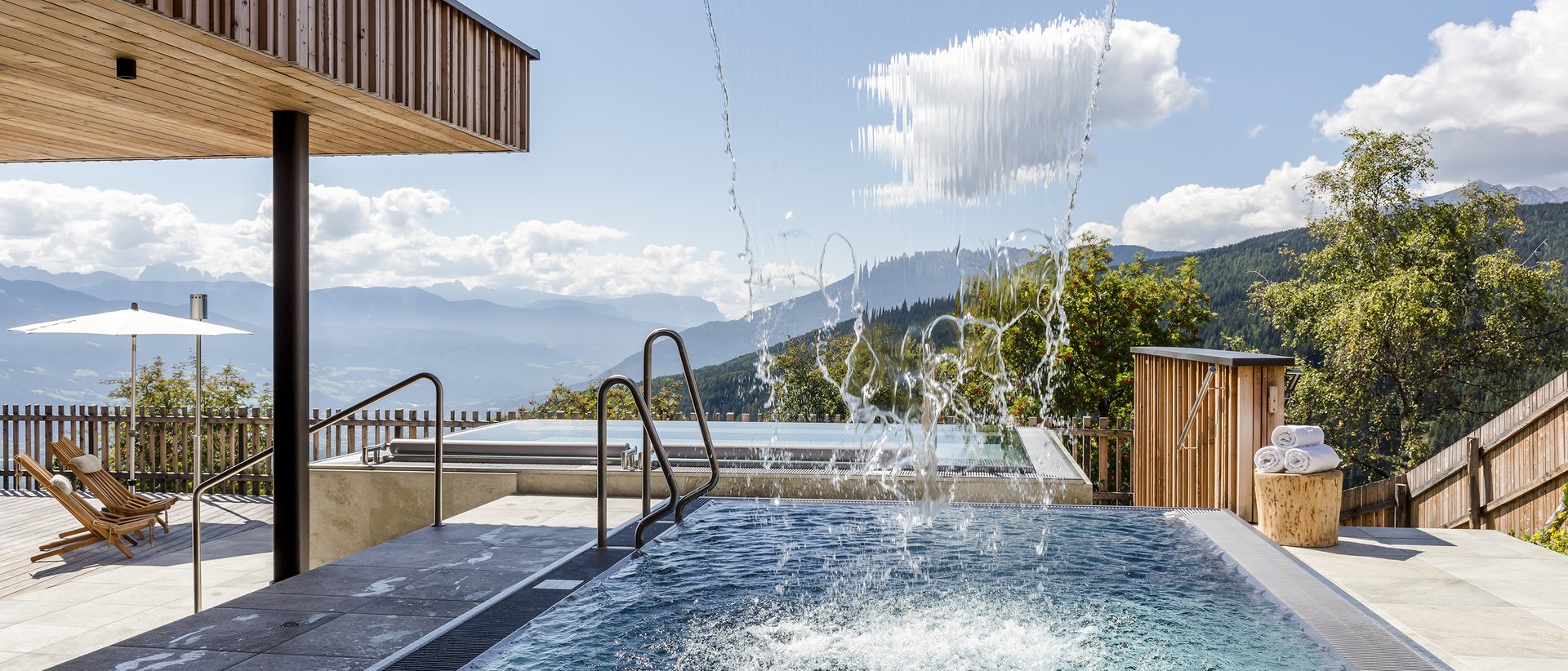 Infinitypool
Family Area
At 1.500 metres
Our infinity pool in front of the panorama restaurant and the panorama terrace scores with the same distant view of the Dolomites as the large infinity sports pool in the adults only area.
Here, also the little guests can look for water fun.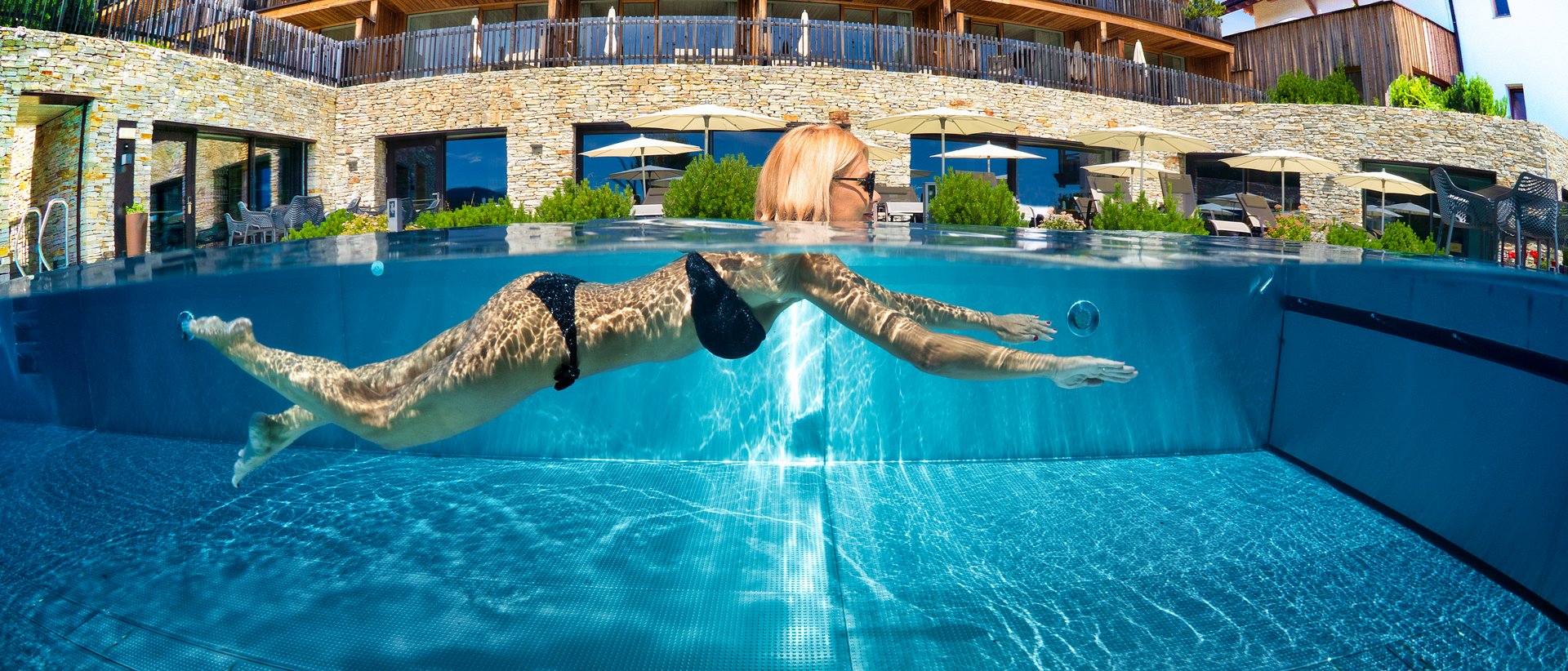 Indoor Pool
Family Area
Fun & Relax
Especially in winter, our guests love to relax right in the pool next to our beauty farm, seek leisure in the relaxation rooms here and wait for their wellness treatment. A small but special place also for children. Our Skyland children's world with children's cinema is right next door. The family sauna is also located in this area and can be visited in swimwear (textile sauna).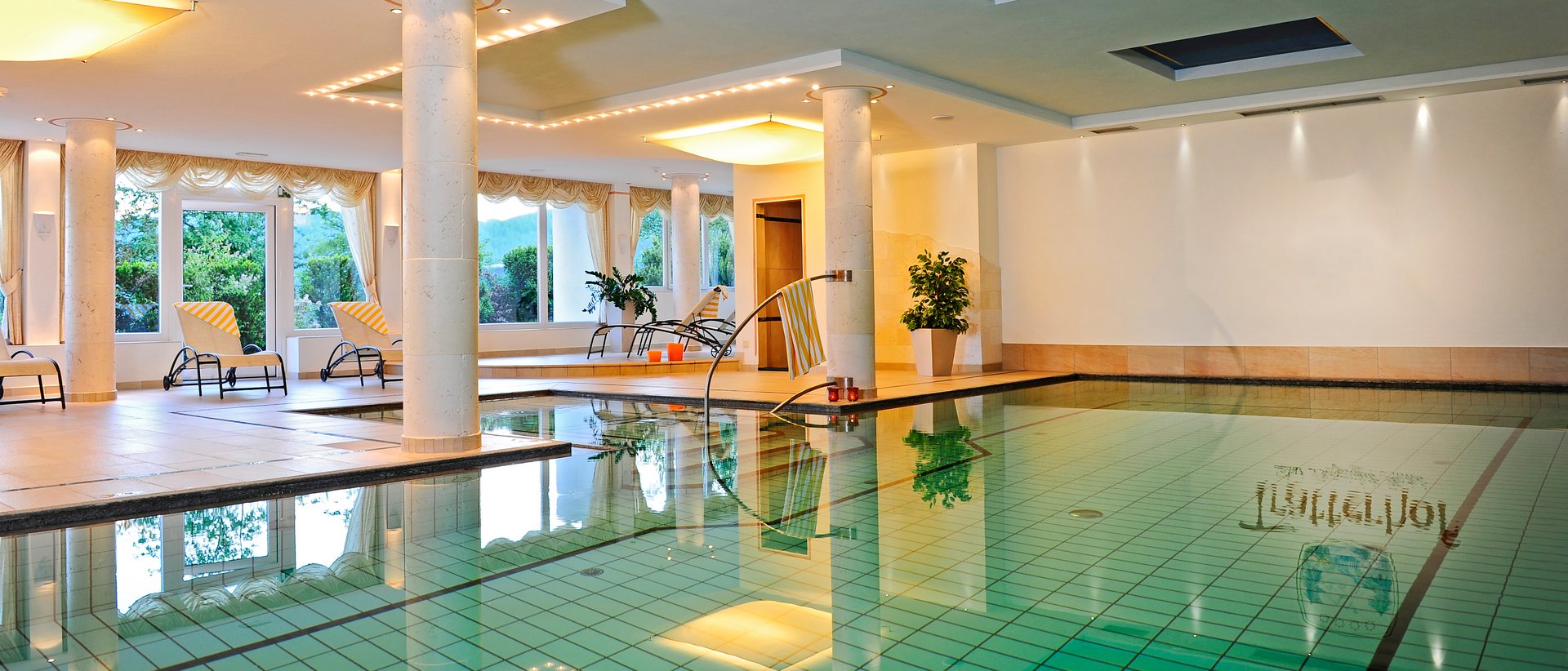 Sunset at the Mountain Sky Hotel
Do not miss
Indescribably beautiful